Prestige Fence
Specializing in All Types of Fences!
Welcome to Prestige Fence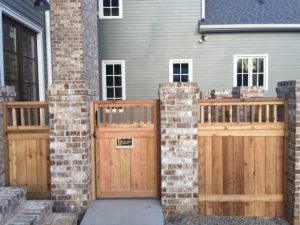 Welcome to Prestige Fence, we look forward to helping you with your fencing needs. Our professional installers can install the fence of your choice. We are a family owned and operated business. Call Today For a Free Estimate.
Featuring A Full Selection of Fences
Custom Wood
Archtop
Scalloped
Shadowbox
Shadowbox scalloped or Archtop
Cap & Trim or Table Top
With or without lattice
French Gotic w/Space
Privacy Wood Fence
Dogear
Gotic
French Gotic
Vinyl
Farm Fence
3 and 4 Rails
Wire Fence With T Post
Wire Fence with Wood Post
Cresote Farm Fence
Custom Wood Gates
Links Privacy Fence 4, 5, 6 and 8fts. High
Links Aluminum 3, 4 and 6 fts. High
Links Vinyl Privacy 6 fts. High
Links Chain Link Fence 4, 5, 6, 8 Etc.
No Job Too Large or Small!
Insurance Repairs and Billing Available

Call Us Now! 615-569-0601 or fill out our online contact form.
Lic # 134380